Teaching resources for primary schools and children:
These resources include full lessons with starters, presentations and activities in all four skills. Also, each lesson has incorporated sound files of key language and the listening activity. So, they might take over thirty seconds to download.
If your school or university does not offer Arabic to learners, any teacher or member of staff interested in Arabic can use these lessons to teach Arabic.
Please do not hesitate to contact me on
arabalicious@yahoo.com
if you have any questions or queries.
Regards, Mr Taoufiq Cherkaoui
Flag of The League of Arab States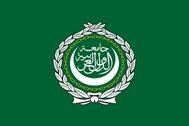 The Arab League was formed on the 22nd March 1945.
The League has currently 22 member states
---